Purchasing the Game (PC Digital Version)
This guide will also explain how to purchase the game using Amazon JP. Since you've already set up an Amazon JP account, it'll be easy.
Log into your account on Amazon JP.
Head to the DQX All in One Package page, which is located here.
Add it to your cart, and purchase it. It might take a while for the order to process and go through, so check your "My Orders" page.
Once the order goes through, go to "My Account", and then "Games & software" under "Digital Content and Devices".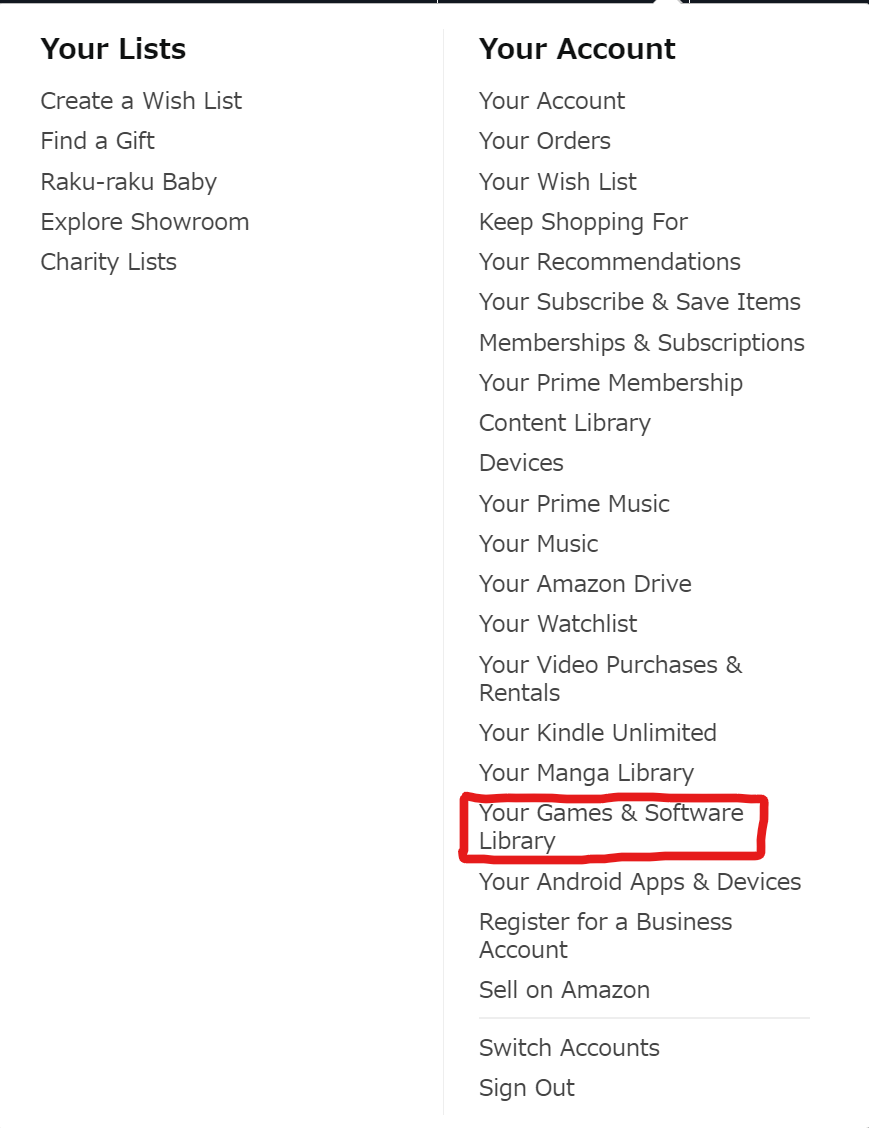 You'll see the game and also see the registration code. Note this down.

Log into your account at the Square Enix Account Management page, and click the DQX logo at the top.
Once there, scroll down a bit and click the red button here.
NOTE: There may be several reasons why this doesn't work. One is that the Japanese address you entered is wrong in your address book or the address under Country/Region settings isn't correctly set to Japan. Another common issue is that your bank sees this unknown foreign charge, and blocks it because they think it is fraudulent. Contact your bank and let them know that this is a legitimate charge, and try it again.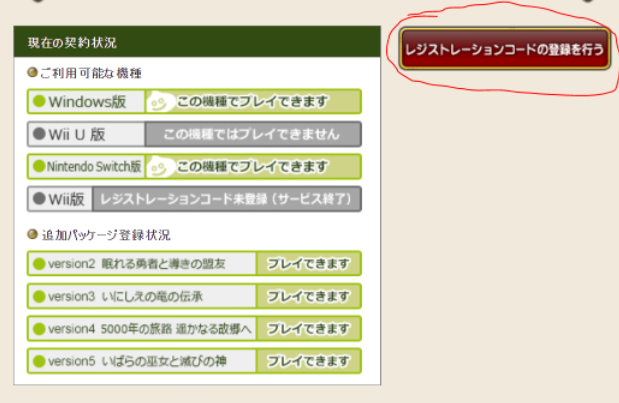 Enter the registration code, and you're all set.
Lastly, you can either download from the Amazon page that displays your registration code (the ダウンロード button on the right side), or from here, extract the files, and run the Setup exe to install the necessary additional data. When it opens, click the bottom left blue button to begin the installation.(Each version that is successfully installed will show "OK" next to it.)